Empowered by God's love, rooted in the Gospel of Jesus, and faithful to the vision of one sacred Earth community, we live and work to bring all into union with God and one another.
For more than 169 years the Sisters of Saint Joseph have served the people of Long Island. When there was a need evident, sisters went to  Appalachia, the Dominican Republic, Brazil and to other parts of the United States.
In 1930, in response to a request by the Bishop of Ponce, four sisters were sent to found a mission in Puerto Rico. Then, the sisters  spread across the island staffing parishes and schools and teaching in the Catholic University. At their peak presence, there were almost 100 sisters ministering in Puerto Rico. Presently, there are still sisters living and teaching on the island.
As a Congregation, we seek to make all our ministries reflections of our charism and mission. The education and empowerment of women have always been our focus. Sisters of St. Joseph are educators from elementary to the university level, social workers, health care professionals, lawyers, parish ministers, administrators and spiritual directors.
We also have ministries that we own and operate independently. They include four high schools, a learning program for immigrant women, an immigration clinic and garden ministry.
Today we not only continue our ministry through the empowerment of women and education but also through, spiritual education, and ecology efforts with a focus on sustainability, and justice actions.
The Ministry of Leadership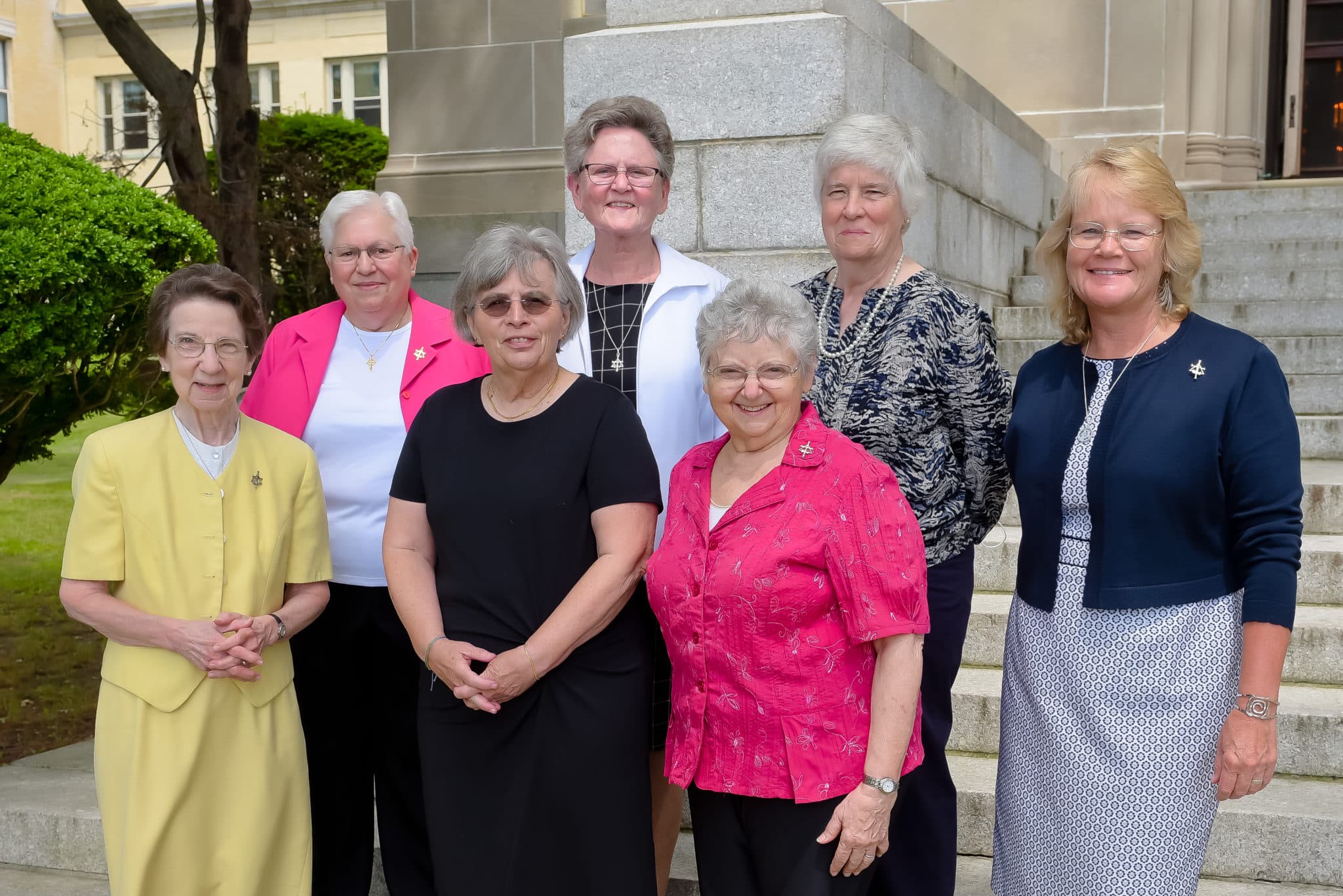 Every five years, sisters are elected to the ministry of congregational leadership.  Our leadership team includes a President and four Councillors. After their election, they appoint a Secretary and Treasurer.
Sister Tesa Fitzgerald CSJ, MS, President
Founded Hour Children, an organization to assist formerly incarcerated women and their children, in 1992. She served as Executive Director until her election as president in 2021.
Sister Elizabeth Hill, CSJ, JD, Councillor
Former president of St. Joseph College.
Sister Maria Pascuzzi, CSJ, SSL, STD, Councillor
Former professor of biblical studies at the University of San Diego and associate editor of the Catholic Biblical Quarterly; present director of Spirit Alive: The CSJ Institute for Faith Inquiry and Education
Sister Phyllis Esposito, CSJ, MS, Councillor
Former Regional Superior and Spiritual Director with broad experience in parish ministry.
Sister Karen Burke, CSJ, EdD, Councillor
Former professor at Western Connecticut State University Instructional Leadership Doctoral Program and present Director of Sisters of St. Joseph Sustainability Department.
Sister Thomasine Stagnitta, CSJ,MA, Congregational Secretary
Former Principal of Bishop Kearney.
Sister Eileen Kelly, CSJ,MS, Congregational Treasurer
Former principal at Cleary School for the Deaf.