24 Apr 2019 - 06:30 PM 09:00 PM
The 2nd LIISMA Invasive Species Conference offers a wealth of planning and management strategies to help limit the devistatiing impacts of invasive species on the environment, economy, and human health.
 April 24, 2019 – 4:30pm – 7:30pm @ the Great South Bay Brewery – 25 Drexel Drive, Bayshore, NY 11706 – Hors d'oeurves will be served.
Conference: April 25, 2019 – 7:30am – 4:30pm @ The Sisters of St. Joseph – 1725 Brentwood Road, Brentwood, NY 11717 – Breakfast, lunch, and coffee/snacks will be provided.
Topics on iMapInvasives tools, new/emerging species, response approaches, species identification, and urban design options will help land managers and the public alike in conducting and prioritizing techniques used for the preventation and management of invasive species. Both aquatic and terrestrial species management topics will be presented including pathways of introduction, pre and post control management, and what homeowners can do to prevent invasive species within their backyard.As seating is limited, early registration is encouraged!
Continuing Education Credits Offered:
 ISA (TBD), NYSDEC Pesticide (TBD), CNLP (8.5), NOFA (4), NYSLA (TBD)
Where
Sisters of St. Joseph
1725 Brentwood Road Building 2
Brentwood, NY 11717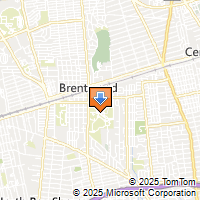 Driving Directions
ContactLuke Gervase
Long Island Invasive Species Management Area
631-525-1125
liismaprism@gmail.com
Sponsorship    This program is made possible thanks to generous funding provided to the Long Island native Plant Initiative from the New York State Environmental Protection BY NYS Department of Environmental Conservation.  Many thanks to our hosts the Sisters of St. Joseph, Cornell Cooperative Extension of Suffolk County and to the LIISMA Conference Coordination Committee for assisting in program development.
CONFERENCE AGENDA:
For More Information