Christus Vivit & CSJ Young Adult
The mission of the Christus Vivit Community is to be a community of hospitality and ministry to adolescents and young adults by witnessing inclusivity, reconciliation and service to our "dear neighbors" in Queens. Sponsored by the Sisters of St. Joseph, we seek to bring all people into right relationship with one another while identifying needs and offering solutions through service and expertise.
Christus Visit is a residential Christian community for young adults in their twenties (21-30) who are looking for an opportunity to support and further experience their commitment to Christian discipleship. Community Members either work full-time or are undergraduate or graduate students and participate in common prayer experiences was well as cook for common meals and participate in household responsibilities. The community is open to women and men. There is an application and interview process. Members of the community contribute to it's financial needs.
The CSJ Young Adult Community
This community (18-39) seek to provide women and men with opportunities to engage in spiritual, social, and service gatherings and to grow and be sustained in faith and community in the Spirit of the Sisters of St. Joseph. Whether it is evenings of prayer and fellowship, trivia nights, retreats and volunteering in the ministries of the CSJ's, we welcome you!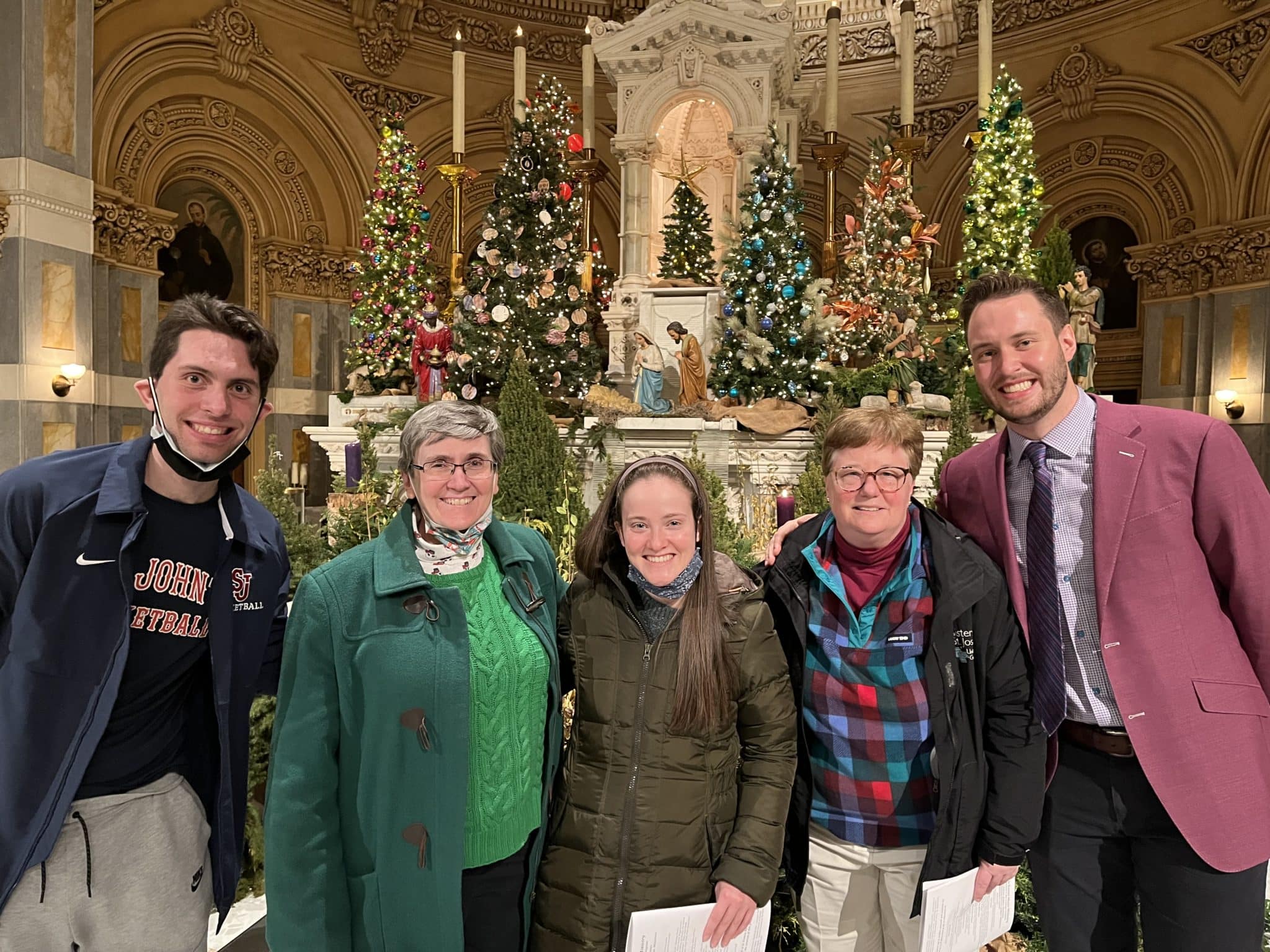 The Christus Vivit Community and CSJ Young Adult Ministry is
located at Immaculate Conception Convent, 
86-16 Midland Parkway, Jamaica, NY
and provides day, overnight and weekend workshops and retreats
 on:
mindfulness
conflict resolution
leadership in the local community/faith community
earth sustainability
inter-faith dialogue
social justice
prayer and spirituality
Service projects that include:
Neighborhood clean-ups
Assistance to the elderly
Alleviation of food insecurity by supporting local food pantries
Ministry to the homeless on Hillside Avenue and the "F" Train
Interested in joining Christus Vivit or CSJ Young Adult Community? Want to learn more? If so send an email to Christian Branch, Associate Director of Young Adult Ministry YAministry@csjbrentwood.org. Follow us on Instagram: @yaministrybrentwood. Follow us on Facebook: Young Adult Ministry