Enjoy the Wonders of Our Brentwood Campus
Our campus has an exciting history for both its design and use. A pine tree lined road leads into open grounds designed by Frederick Law Olmsted in the late 1800s.  The remaining landscape still shows evidence of Olmsted's original design in the avenues, promenades, sweeping roadways and curves that are still present. Fields that had once supplied the Sisters and boarding students with fresh vegetables and provided pasture for cows, still surround the buildings and some of the land has been restored to agriculture. Newly planted meadows and native plants enhance the natural beauty. It is a place reflecting reverence for creation, a respect for all earth's creatures and a commitment to sustainable living.
Sacred Heart Chapel, Brentwood NY
Sacred Heart Chapel was dedicated on April 18, 1933. The chapel is considered one of the most beautiful chapels of its kind. It was the dreamt of Mother Mary Louis who envisioned a space of serenity and beauty where women could pray. The walls which are made of fawn colored sandstone are complemented by green colored marble columns from Italy and amber marble walls from Spain. The alabaster windows are the only ones of their kind in the United States. They were carved in Italy and were tinted to give a soft amber glow. Carved panels on the upper level depict only.
Our Chapel welcomes you on Christmas Eve  and other special services. For a tour of Sacred Heart Chapel please contact the main receptionist at 631-243-8131 extension 110.
La Providencia, Brentwood NY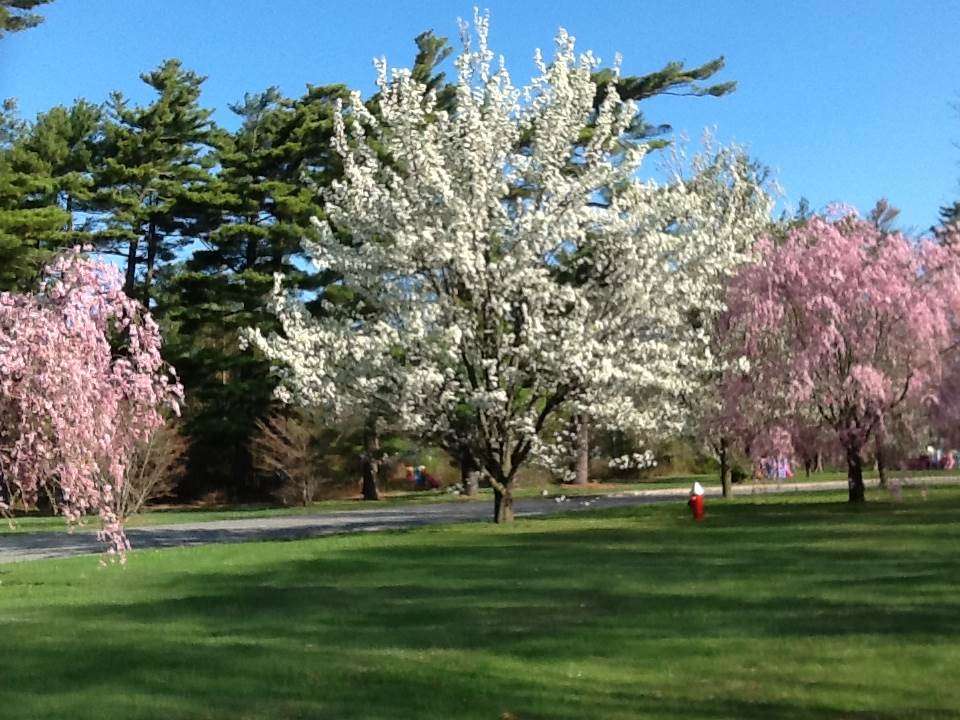 La Providencia is situated on 211 acres of sprawling meadows and pine trees, a landscape that provides a beautiful and conducive atmosphere for contemplation, prayer and engagement with God. La Providencia is an ideal location for, retreats, group meetings, small group lectures and much more.
Private rooms
Chapel & other contemplative areas
Conference Room — seats up to 250 guests
Conference Room for small meetings
Dining Room
Spiritual direction — upon request
Handicapped accessibility
For more information on La Providencia please contact Sister Thomasine Stagnitta
at 631-273-1187 x117 or email stagnitta@csjbrentwood.org
St. Joseph Villa, Hampton Bays
Some of our retreat programs are offered at St. Joseph Villa, Hampton Bays. St. Joseph Villa Retreat Center is located on the stunning Shinnecock Bay, Hampton Bays. Noted for the spectacular sunrise moments, this retreat center provides rooms, air conditioning, a large meeting room, quiet spots for prayer and reflection,  and places to walk. St. Joseph Villa can accommodate large and small groups and is handicap accessible. The Villa has its own chapel on the grounds and an outdoor swimming pool to enjoy.
St. Joseph Villa is available for rental by private groups for retreats, workshops, and programs.
For more information about St. Joseph Villa, please contact Sister Kerry Handal, CSJ at 646-552-5136 or email handal@csjbrentwood.org.
2022 St. Joseph Villa Flyer
St. Joseph Villa Registration From