NCR – Long Island sisters open their doors, and their hearts, to refugees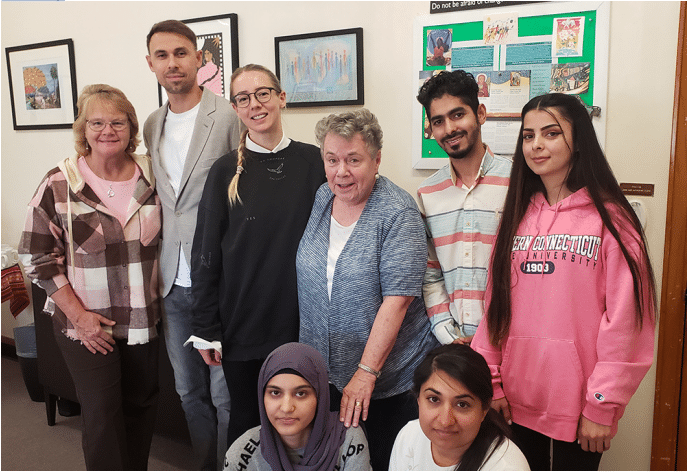 The answer was an affirmative yes.
With Afghanistan's fall to the Taliban in August 2021, the Sisters of St. Joseph of Brentwood, New York, were asked by contacts on Long Island's interfaith community if "the nuns" had any extra space on their campus to house incoming refugees.
The sisters said they did. So, in December 2021, the doors of the congregation's large campus on central Long Island opened — and "opened wide" as several sisters say — and have remained so for nearly two years now.
What began as a small initiative to welcome a few refugees has now become a growing and sustained program that has housed 23 adults and 16 children from three countries — Afghanistan, Pakistan and Ukraine — on a large 211-acre campus with more than a dozen buildings.
Three buildings — including a small wing of an older dormitory-style building and several smaller residential houses — are accommodating the arrivals, who have been accepted through a number of agencies, including Catholic Charities, Women for Afghan Women and a Ukrainian initiative of Lutheran Social Services of New York.