Sister Anna Marie Theresa Macklin, CSJ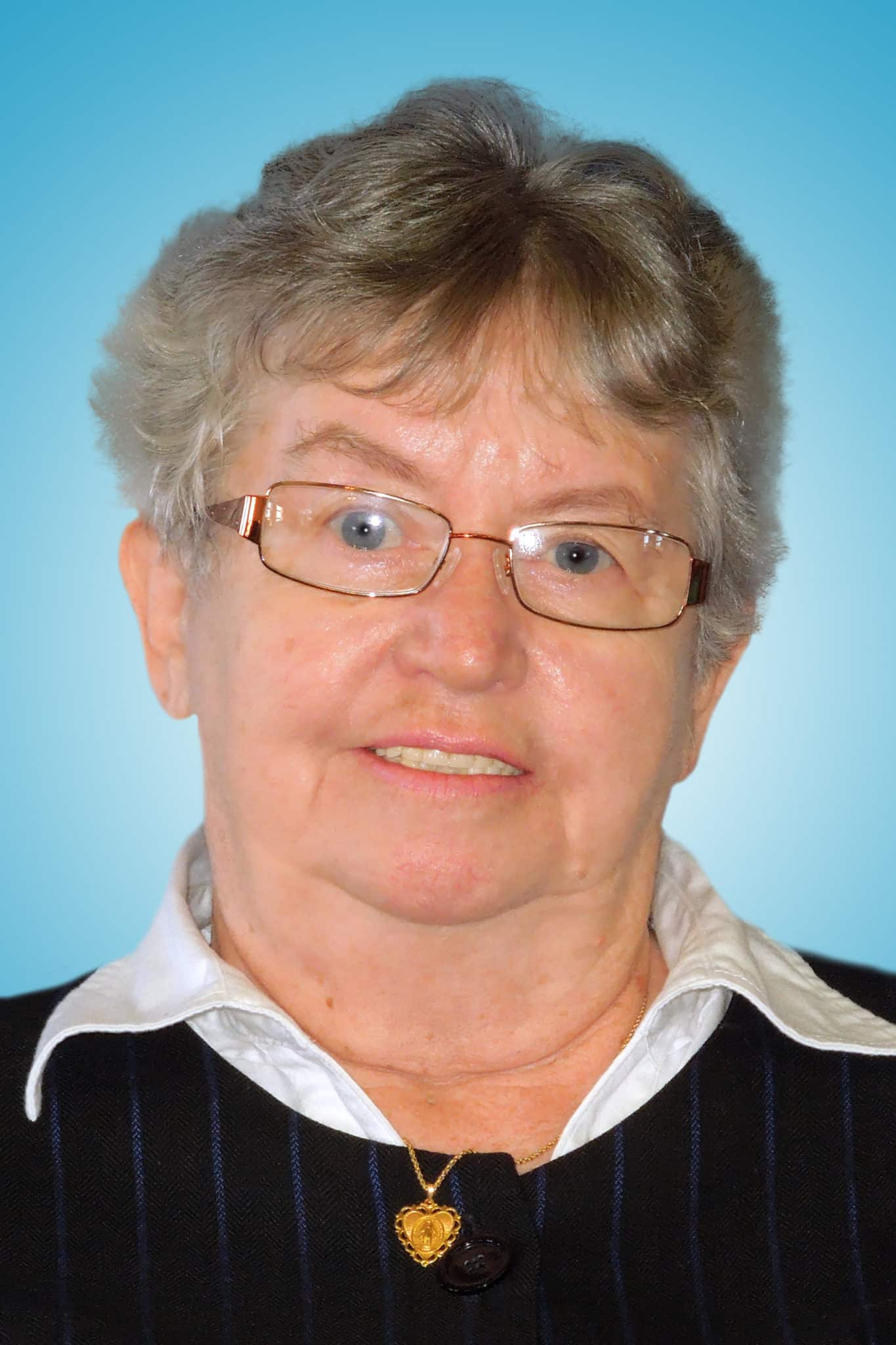 Sister Anna Marie Theresa Micklin, the former Sister Mary Matthew, died on January 5, 2023 in the 69th year of her religious life.
We gather in this sacred space of Sacred Heart Chapel to celebrate the creative, faith-filled life of Sister Anna Marie Theresa Macklin, formerly Sister Mary Matthew , Anna Marie was a Sister of St. Joseph for 69 fruitful years.
Born to John and Anna Macklin, Irish immigrants from County Galway, Anna Marie was the oldest of 7 children born within 10 years –
~ which made for a lively household, as you can well imagine.  Anna Marie and her siblings, Elaine, Emily, Barbara, John Kevin, Shirley and Beatrice were nurtured in values of gracious hospitality, a steadfast faith, loving service and a strong work ethic both at home and in the parish community of St. Stanislaus Kostka, Maspeth.  Anna Marie's love of cats and all things Irish followed her through life.  After graduating from Bishop McDonnell High School, Anna Marie entered the community filled with zeal to embrace our charism.
Anna Marie's creative talent as a poet was well known – one of her often repeated lines ~ and one that defined her life was:
"If one decides to dance with the Divine, it is best to let God lead. . ."
And indeed, God's Creator Spirit led Anna Marie as a gifted, talented and compassionate teacher, professor, poet and artist for 69 splendid and striking years in the faithful service of God's people from Brooklyn to New Rochelle to Puerto Rico and always home to her favorite and treasured borough of Queens.  The classroom was her palette – her artistic arena for her students from Grade 2 to the University level!
Creativity, especially the written word knew no bounds as education became the pathway to a future of possibility and hope.
In a spirit of humility Anna Marie did not want her ministerial service or her awards and countless accomplishments enumerated ~ she danced with her gracious God in fidelity and love ~ that's what truly mattered.
The essence of Anna Marie's life as a Sister of St. Joseph ~ and her lasting legacy is captured in a poem written by her for her 50th Jubilee ~ one that S. Catherine Fitzgibbon, a member of the 1954 Party will now share.
Poem ~ Catherine Fitzgibbon
Indeed:
"There is no telling, for words do fail in the face of mystery. . ."
How powerful and profound was the tapestry of Anna Marie's life woven with the ordinary thread of her grace-filled story.