Sister Mariá Inés Martin, CSJ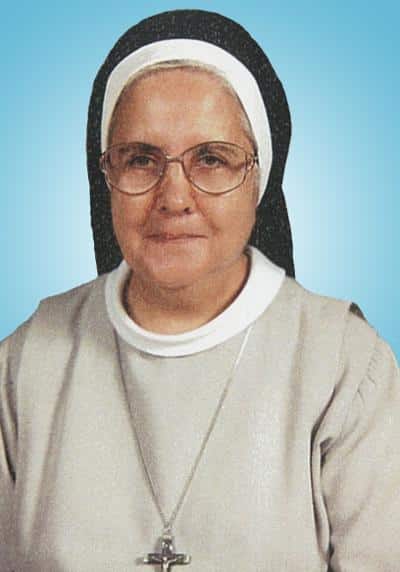 Sister Mariá Inés Martin, CSJ died on November 8, 2022 in the 70th year of her religious life.
We come together today filled with loving gratitude for the beautiful life of Sister María Inés, a Sister of St. Joseph for 70 faithful and fruitful years ~ Gracias a Dios!
The proud daughter of Humberto and María Isabel, Inés, born Alicia, along with her siblings, Florencia, Raúl, Bel Bel, Carmencita and María and Oscar, grew up in a closely bonded faith filled family in her beloved San German, Puerto Rico.
Inés attended Colegio San Jose for elementary and high school and always credited her love for learning and quest for knowledge to the 12 years she spent at Colegio with the "good sisters."
After graduating from Colegio, Inés attended Regis College in Weston, Massachusetts earning her BA in Spanish.  She entered the Community a year later.
Inés taught in St. Joseph High School and then returned to teach Spanish in Colegio, San German.  Back in New York she returned to St. Joseph High School for 5 years. There was definitely a St. Joseph theme to Inés life that continued to the end.
In her free time, Inés studied at St. John's University and received a Masters Degree in Spanish.  She also received a Certificate in Spanish from the University of Madrid.
In 1963 Inés began her treasured 17 years teaching Spanish at St. Joseph College.  Brooklyn became almost as dear to Inés as Puerto Rico ~ almost!  It was during this time that she earned a Doctorate from Columbia University.
Yearning to return to her beloved homeland, in 1980 Inés became principal of her treasured Alma Mater, Colegio San Jose and for the next 27 years enriched the faculty and staff, students and their families and the entire San German community by her living witness of God's inclusive love and her outreach to the poor and needy.
Colegio San Jose became a beacon of educational excellence renowned across the Island for its CSJ charism and spirit.
In 2007 Inés, due to health concerns, made the decision to come home to Brentwood and entered wholeheartedly into life in St. Joseph Convent.  She loved parties and celebrations especially if there was an opportunity for music and dancing!  Not a day went by that Inés voiced gratitude for the kindness and goodness of the staff and aides was not heard.  She exalted their compassionate and tender care.
Inés knew and valued the treasured gift of her friendship of  44 years with S. Cathi Kugler.  She made it a point to tell me often that Cathi and only Cathi could speak at her funeral.
And so, Cathi    we await your reflection on your dear friend's full and beautiful life.
Cathi