Sister Patricia Ann Walsh. CSJ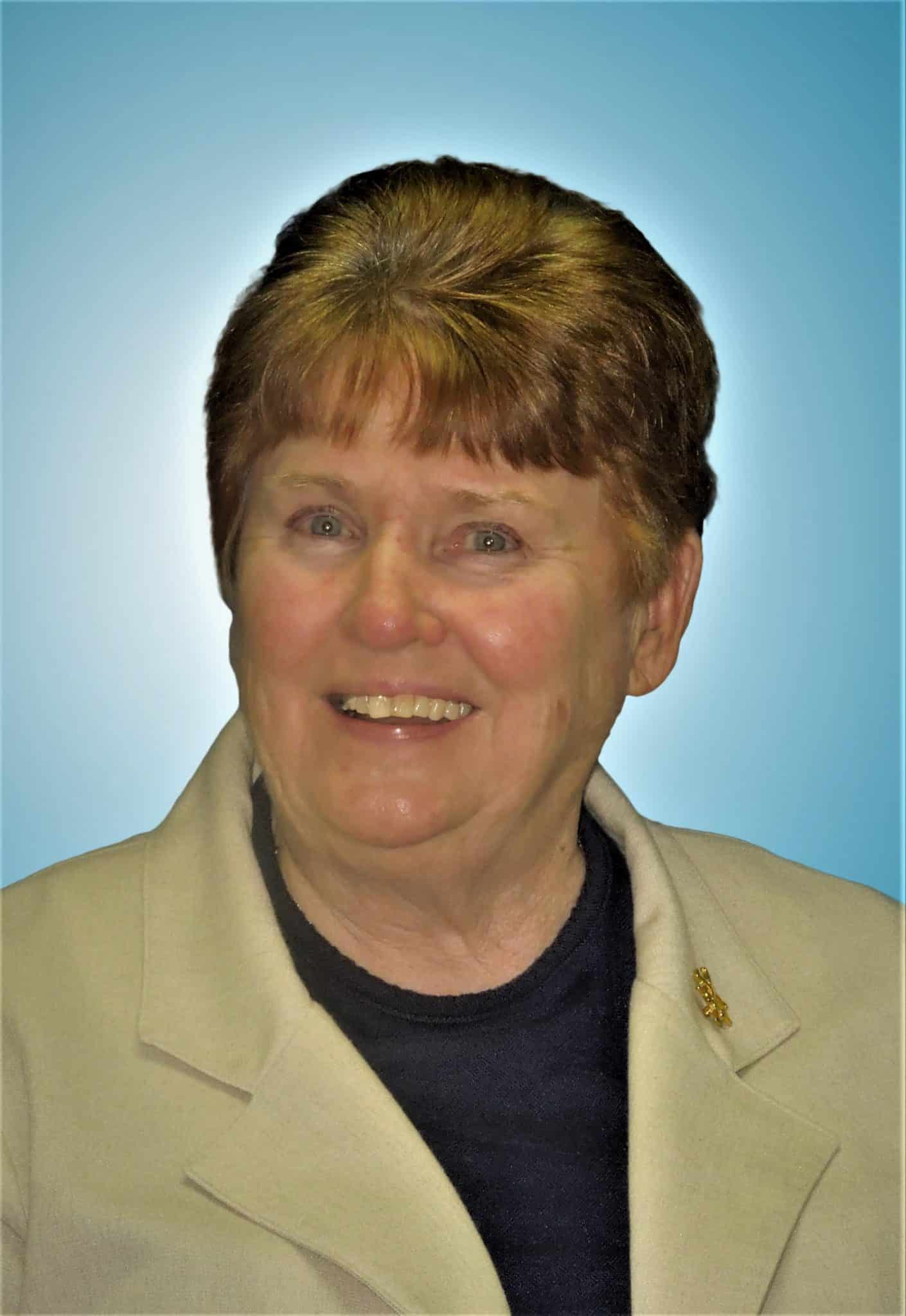 During these holiest of days, we come together to celebrate and give thanks for the faithful and beautiful life of Sister Patricia Walsh, formerly Sister Agnes De Sales, a Sister of St. Joseph for 68 fruitful and happy years.
Pat always held high the fact that she was the proud daughter of Irish immigrants, Anthony and Mary Walsh and the youngest of 6 siblings all of whom pre-deceased her.  Pat was the loving sister of Anthony, Gerard, Jack, Eileen, and Mary, ~ and so proud that Brooklyn was their home!
The parish of Holy Name enriched and enlivened their family life and contributed to their communal sense of hospitality and neighborliness.
After graduating from Bay Ridge High School, Pat entered the community with an ardent desire to embrace teaching as a lifelong passion.  She lived out that desire with steadfastness and excellence at St. Martin of Tours,  Our Lady of Perpetual Help, Transfiguration and St. Benedict Joseph.  In 1981 she was gifted with a move to St. Francis de Sales, Belle Harbor, a move that enabled her to blossom as a teacher and to engage in active parish ministry for 35 years.  As part of a vibrant, all-inclusive community of faith, Pat's gifts and talents flourished ~ God's spirit walked with her as a true sister of the neighborhood ~ her beloved beach community.  She witnessed daily Jesus' call to be a humble, compassionate presence to those in need.
Pat has been called a "spark plug"  ~  one that ignited and energized
gatherings of sisters and family and friends to simply enjoy each other ~ and to find the sacred in the seemingly mundane.  Her characteristic laugh and a beautiful smile danced, along with her blue eyes as stories were told and her Irish wit and good humor were evident to all.
The seeds planted by Pat and nurtured by her faithful God flourished beyond comprehension ~ she, along with Pat Chelius and Paul Marita are legendary on the Peninsula for their kindness, generosity, commitment to Catholic education and love of children and families.
Social Media has been flooded with glowing tributes to Pat.  One student who had Pat in the 4th Grade many moons ago, fondly recalled one of Pat's favorite adages ~ "Good, better, best, never let it rest 'til your good gets better and your better is the best!"
A little-known fact about Pat is that she was a certified International Graphoanalysist – I'll repeat that – Graphoanalysist! – one who could judge a person's character, disposition, and aptitude, from one's handwriting.  (I'm sure everyone is now reflecting on the cards and messages you sent Pat over the years, and the quality of your handwriting!)
Pat's move to the Villa in 2017 seemed traumatic and life-changing but the hospitality and spirit of welcome that both Pats and Paul experienced opened years of happy, holy, and meaningful community living.
The fact that Sister Maureen Jordan, CIJ, the welcoming face at the Villa, was Pat's cousin, (their mothers were first cousins) brought great joy and a deepened sense of peace to Pat who would always exclaim, "That's my cousin, she can do no wrong"
Pat entered wholeheartedly into life at the Villa with fidelity and focus ~  the Eucharist centered her life  ~  and her prayer life with Pat and Paul continued nightly with the Magnificat as their anchor. Pat's devotion to the Blessed Mother was witnessed publicly as she engaged
in a daily greeting to Mary as she passed her statue each morning.  "We're counting on you today, Mary" were her words ~ and Mary never disappointed, right up to the hour of Pat's death.
As our Constitution is placed in Pat's hands we give thanks to our gracious, providential God for the life of Sister Pat Walsh, who lived simply, prayerfully, courageously, and compassionately as a Sister of St. Joseph for 68 memorable and faith-filled years.
Sister Patricia Ann Walsh, CSJ, the former Sister Agnes de Sales, died on April 2, 2023 in the 68th year of her religious life.