We Commit Ourselves........... To honor the beauty of creation as life-giving for the human spirit, allowing ourselves to be filled with awe and reverence before the wonders of creation.
Consistent with reverence for the Earth is allowing it to remain in its pristine state without pesticides and pollutants. We work a natural garden in keeping with our belief that all God's creations are sacred and should be treated with respect and care. We do this as a model of ways to counter the industrial agricultural industry.
THE GARDEN MISSION
We engage in diversified gardening as a model of sound, natural gardening , planting a variety of crops, rotating them regularly, and using the silent plants, weeds, grass and leaves (all rich nutrients) to fertilize the soil. Nothing is wasted. Our natural garden is a good example of sustainability. As a bonus, diversified gardening attracts very few harmful insects and those that do come are quickly repelled by the beneficial insects that are attracted to out flowers. Gardening in this manner keeps ever before our eyes the wonders of God's creation; the good relationships and cooperation between the plants and animal life; the  diverse dying and rising within a vegetable garden, and the beauty of the plants, flowers and trees.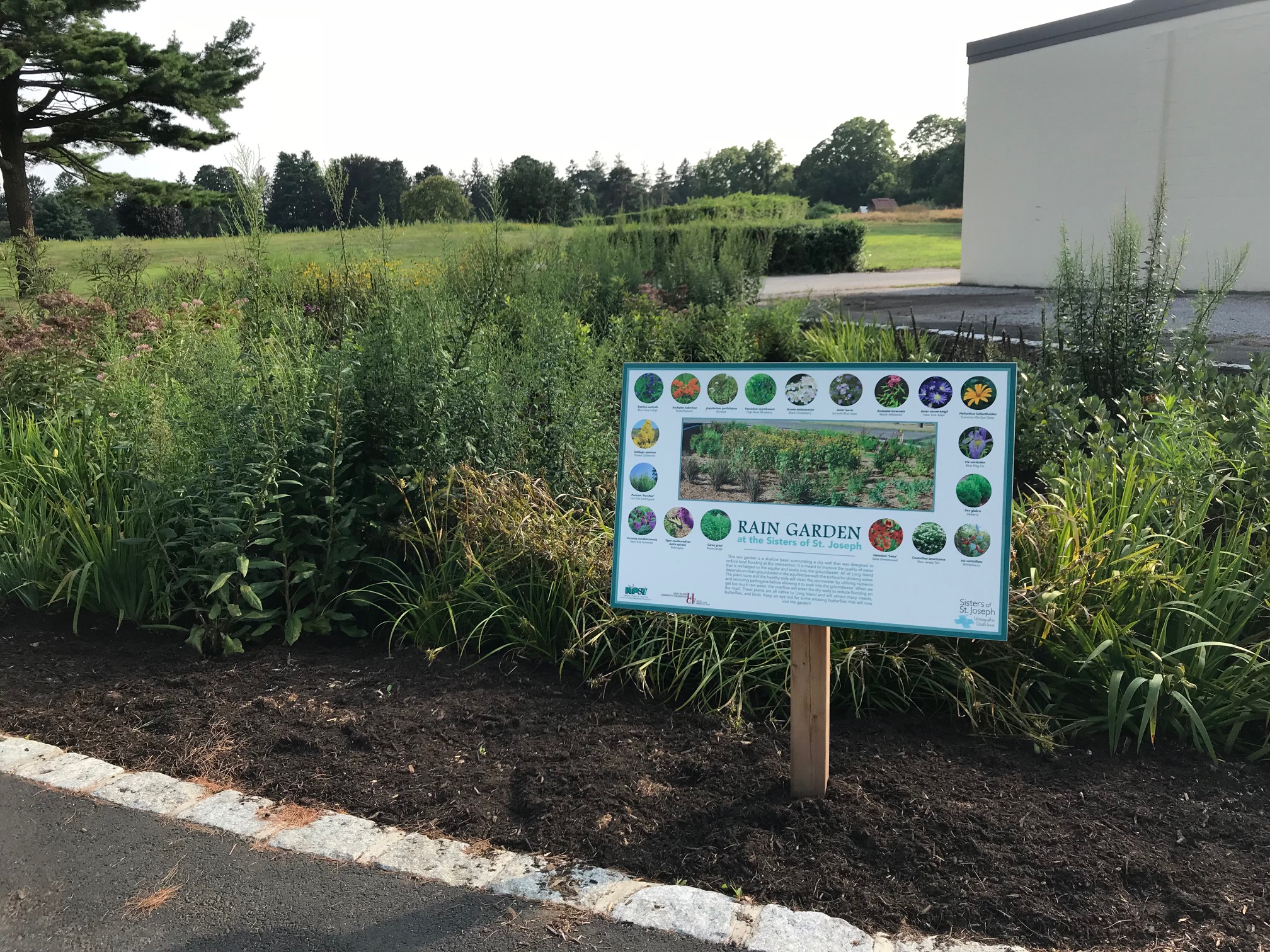 Our Garden area has expanded over the years with the addition of the chicken rabbits and goats. The expansion continues with the addition of a community garden. We have invited interested people to use some of our space to grow their own vegetables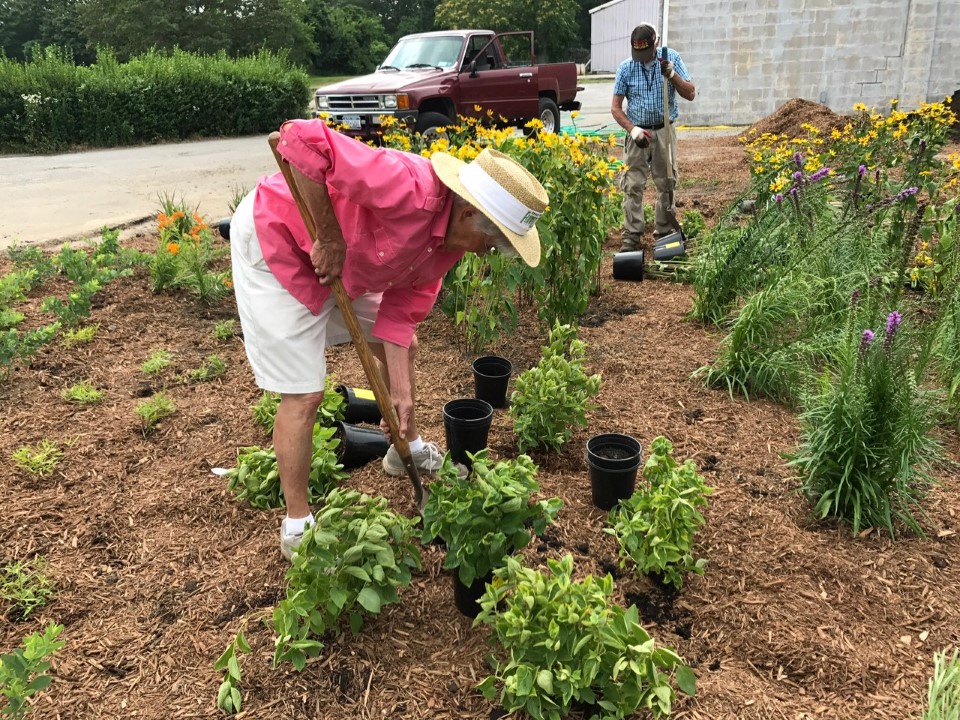 The Garden Ministry not only seeks to model organic agricultural principles but also to teach children their connection with earth and to foster a community spirit among adults.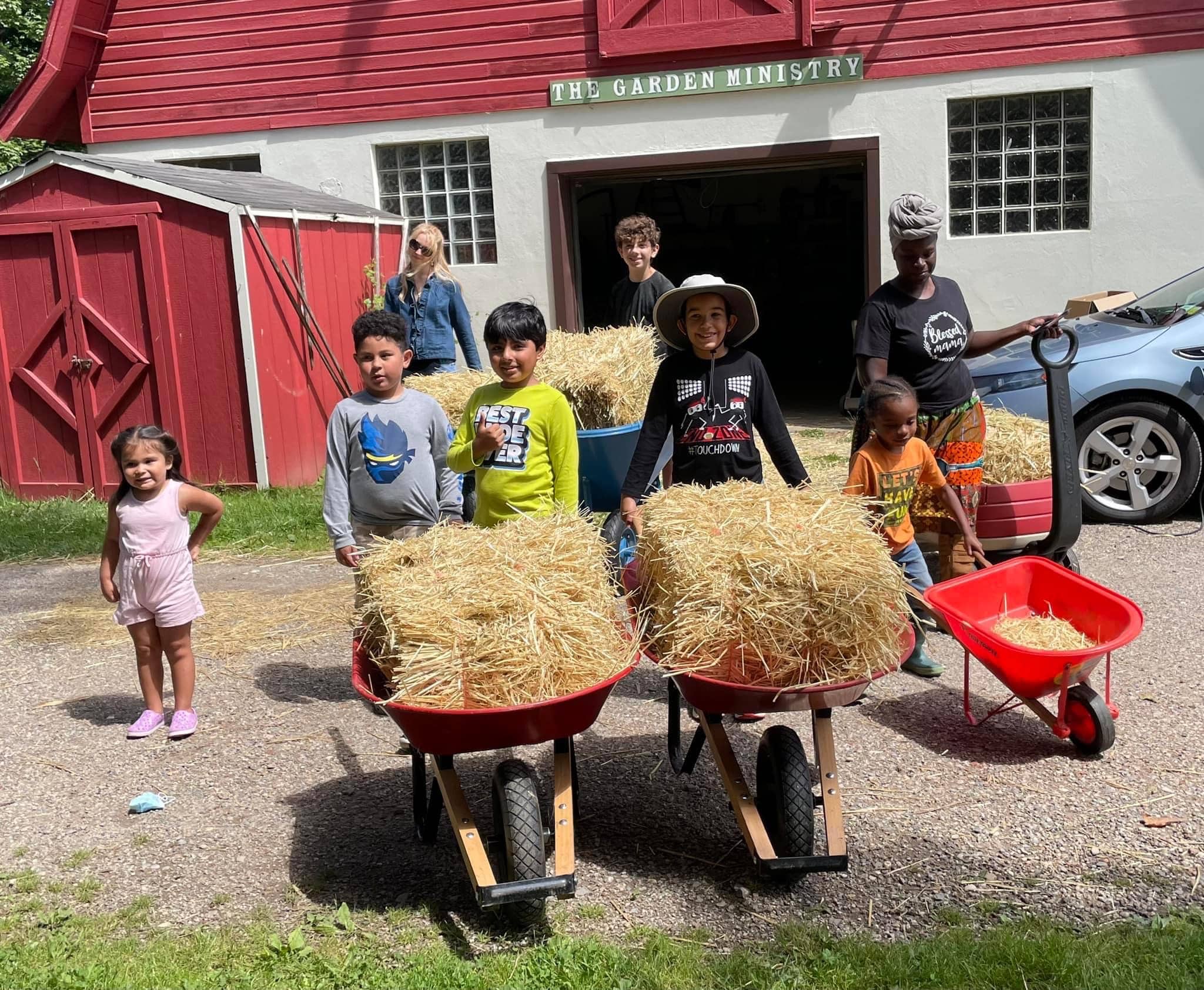 Courses for children such as Hands on Earth Play (ages4-7), Soil, Worms and Compost (upper grades), My Grown-Up and Me in the Big Outdoors, and other educational experiences are offered regularly at the Garden.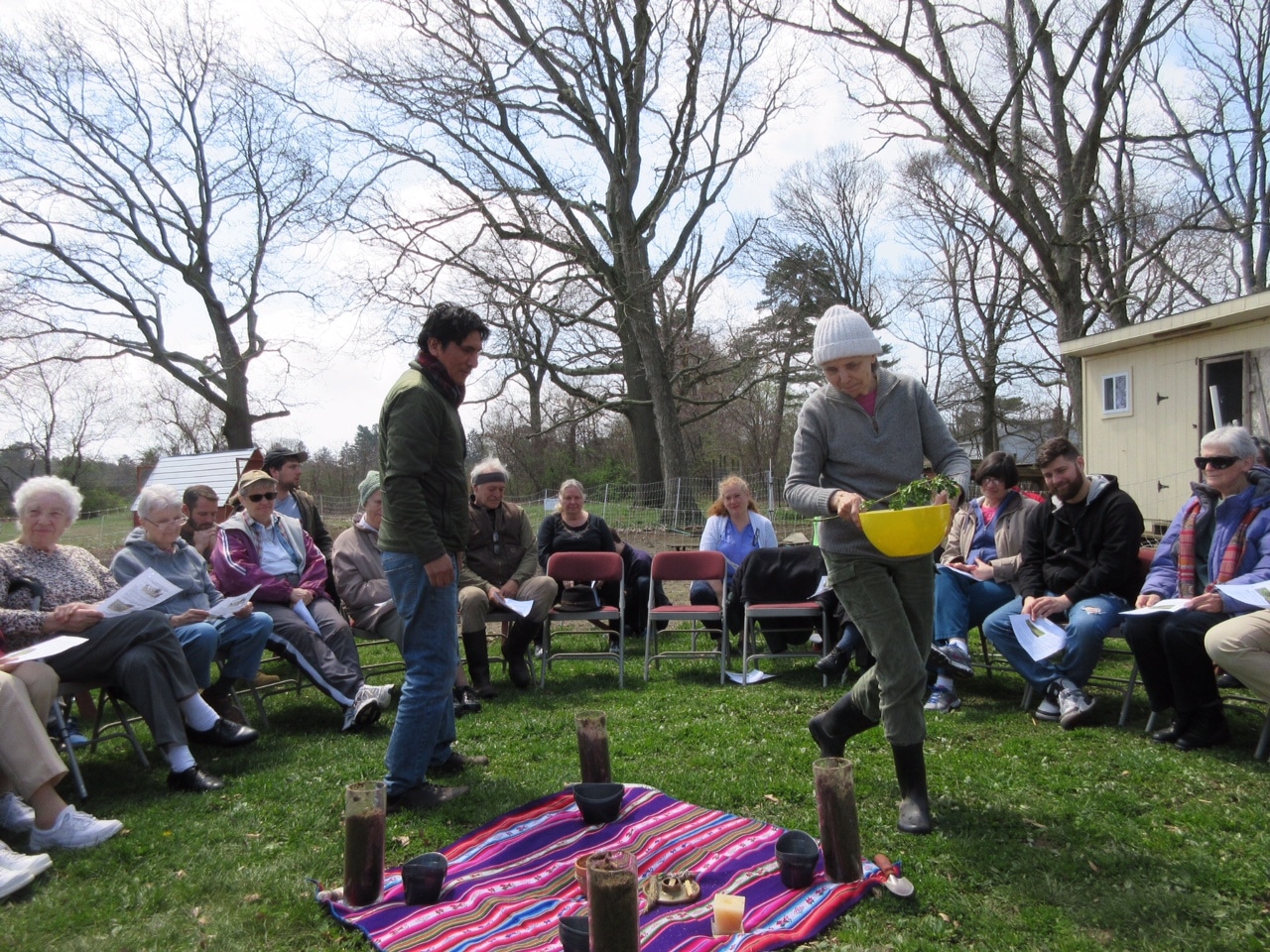 Throughout the year rituals and prayer at the times of equinoxes and solstices gather sisters, friends and neighbors in prayer to celebrate the changing seasons. The Annual Potluck Picnic gathers neighbors and friends in an outdoor community celebration at the end of the growing season.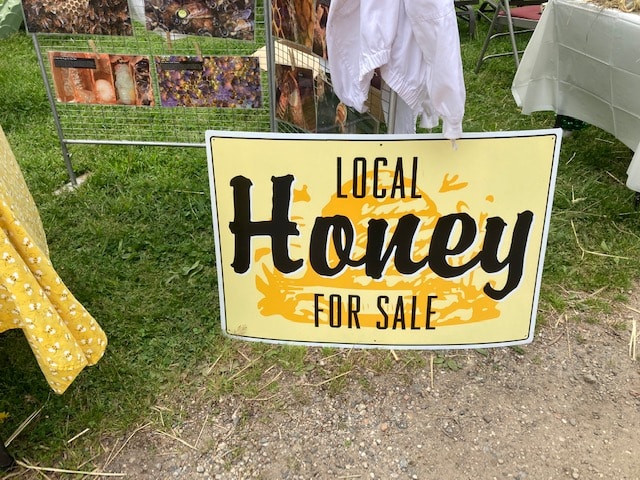 In addition to the vegetables from the organic garden, the chickens provide fresh eggs and the bees give their honey.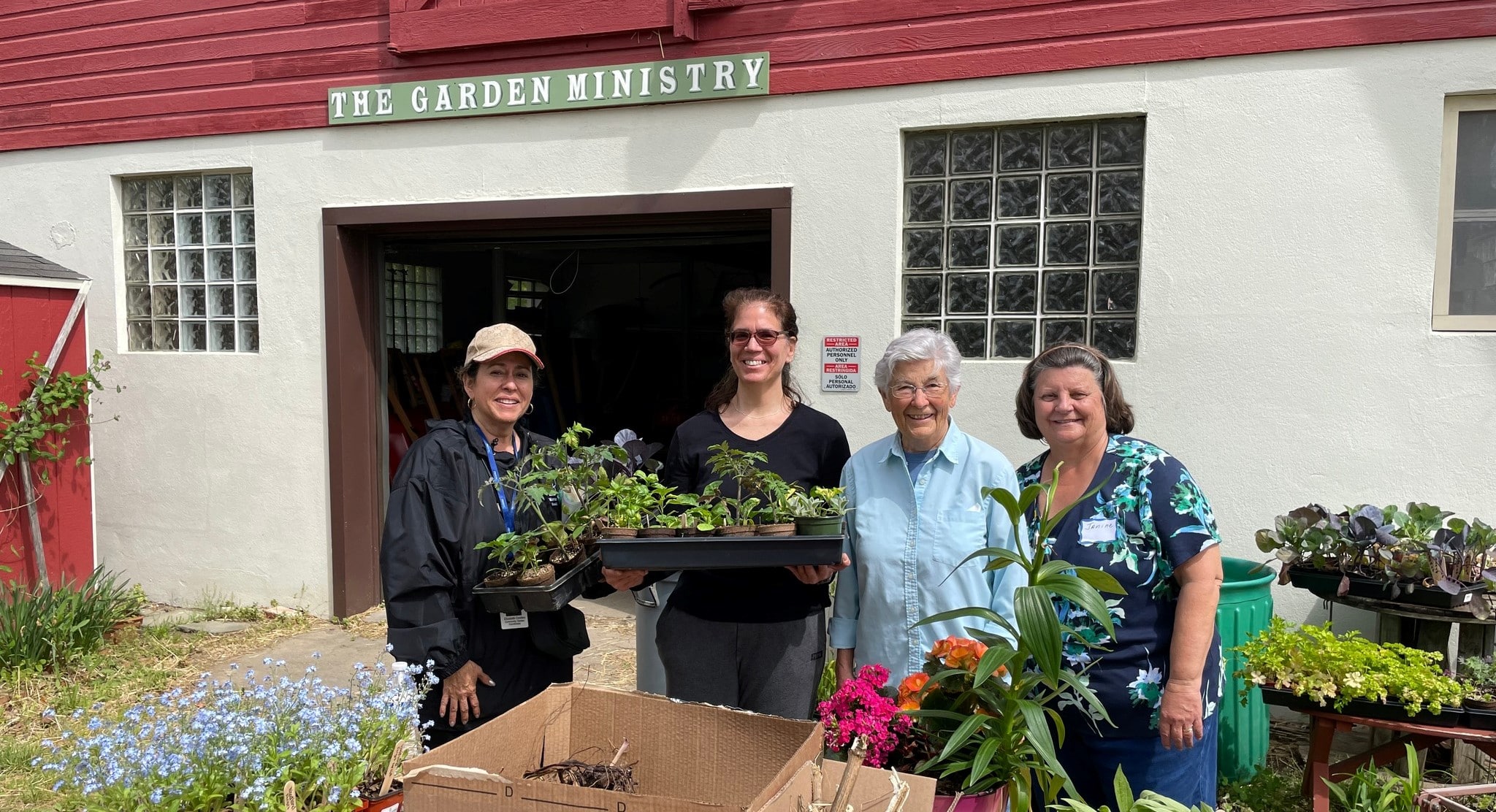 For more information on the Sisters of St. Joseph Garden Ministry Programs please view our online calendar. For information on the Community Garden, volunteering with the Garden Ministry or items for purchase (eggs and honey) from our garden please email Heather Ganz, Coordinator of the Garden Ministry at garden@csjbrentwood.org