Current Issues and What We're Doing
Sisters Janet Kinney and Susan Wilcox witnessed at the border in Brownsville TX in January. They went to witness and learn more what is happening here at the border to families and individuals who are not being allowed entry into our country.
They had the opportunity to cross the border at Matamoros and walk through the tent city. Approximately 2500 people are living here – coming from Central America and Mexico. Most pictures here will not be of direct faces. They met wonderful, committed people who are trying their best to bring attention to the plight of these individuals and families looking for a better life – most are seeking asylum.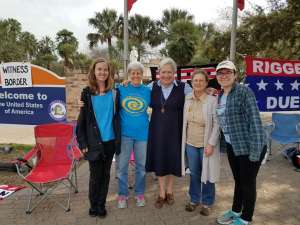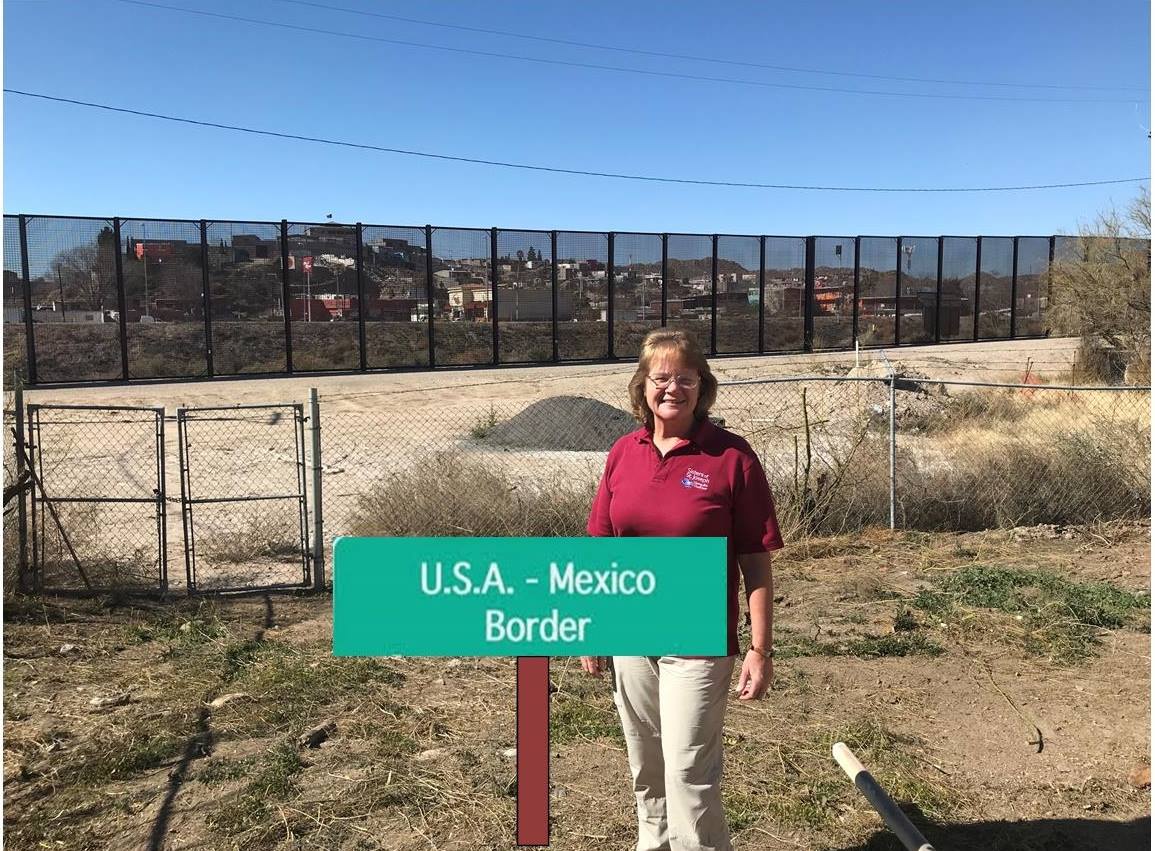 Sisters Karen Cavagnagh and Karen Burke and CSJ friends Rita Cavagnagh and Maryann Marcarski served immigrant brothers and sisters at Annunciation House in El Paso, Texas in February.
Annunciation House is a volunteer organization that offers hospitality to migrants, immigrants, and refugees in the border region of El Paso, Texas. Since its founding in 1978, it has provided shelter, clothing, food, and other basic necessities for hundreds of thousands of migrants, mostly from Mexico and Central America. It also participates in advocacy and education around immigration issues and seeks to be a voice for justice and compassion, especially on behalf of the most marginalized of our society. Rooted in Catholic social justice teaching, the volunteers of Annunciation House live simply and in community, in the same houses as the guests we serve. Click here to learn more about Annunciation House.