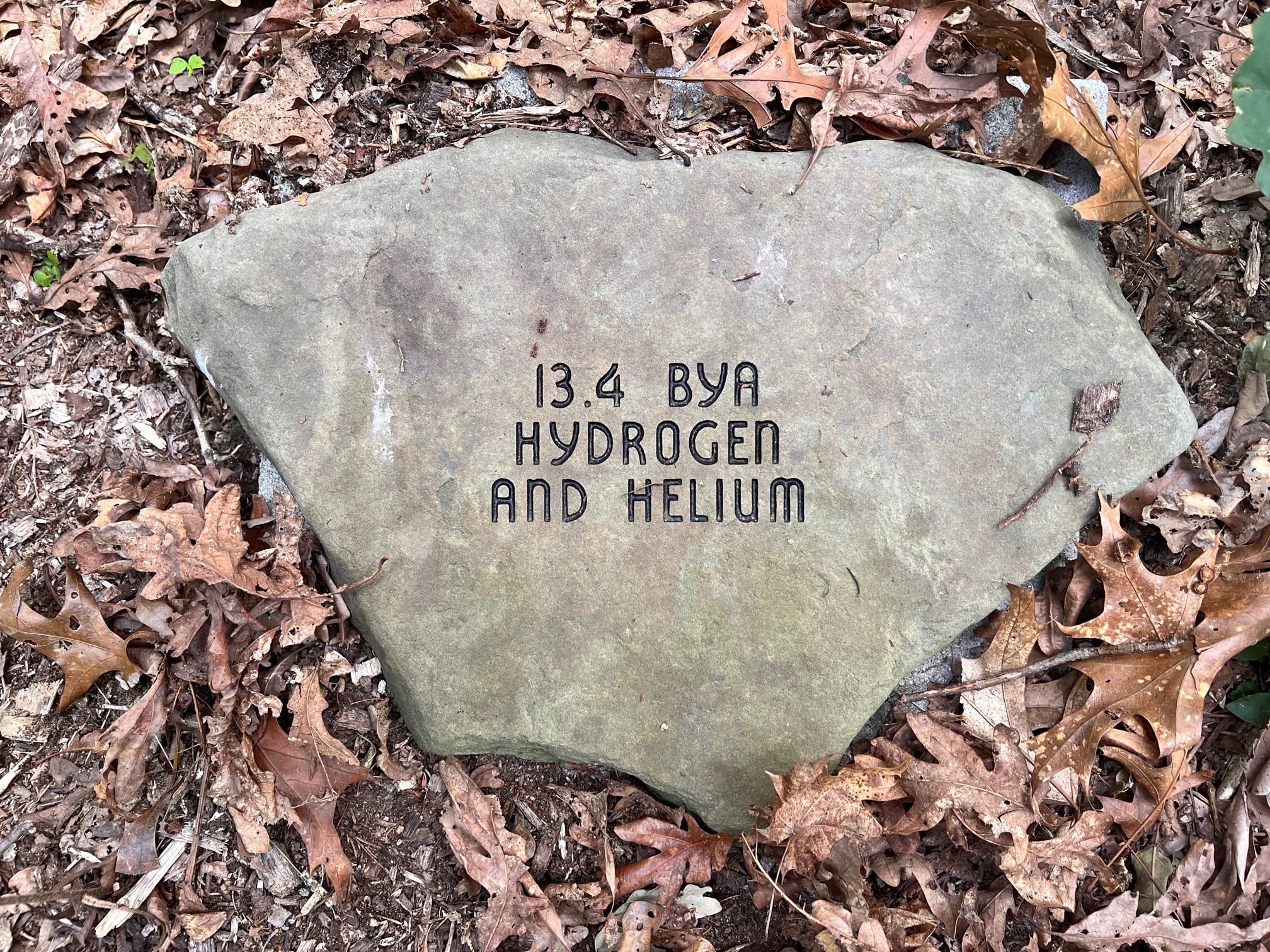 THE COSMIC WALK
Walking through our woodlands and following the markers along the Cosmic Walk is a reflective experience of the vastness of time in the evolutionary process. The Cosmic Walk is a ritual way of bringing our knowledge of the 14-billion-year Universe process from our heads into our experience.  As we experience the space between the markers and reflect on the readings, each stone marker invites us into the story of the universe. We are introduced to the major events in the history of the universe and our Earth. This experiential prayer moves us through the story of the universe in a deeper and more reflective way. As we walk contemplatively along the path, we ponder life's basic questions; where do we come from? How are we to live? Where is it all going? What is our place in all this? The experience culminates with a sharing on our experience and on the presence that flows throughout all of creation.
THE LABYRINTH

Spend a quiet hour praying and walking at our outdoor labyrinth. Labyrinth walking is an ancient practice used by many different faiths for spiritual centering, contemplation, and prayer. Since early time labyrinths have been prayed, studied, danced, traced and drawn as Christians sought to use this spiritual tool to draw closer to God. Using a labyrinth involves moving one's body and opening one's heart to God.
A labyrinth experience involves preparing oneself at the threshold, following the single path to the center, spending time in the center, following the same pathway out the threshold, and then responding to the experience.  Pray on the labyrinth the way you like to pray in other places. There is no "right" way to pray the labyrinth. Entering the path of a labyrinth, you walk slowly while quieting your mind and focusing on a spiritual question or prayer.
Two verses that can be used while praying the labyrinth are, "You show me the path of life. In your presence there is fullness of joy." (Psalm 16:11) and Jesus' words, "I am the way, the truth and the life..." (John 14:16).
Come and walk our labyrinth in Brentwood in front of the La Providencia building. No appointment is necessary.