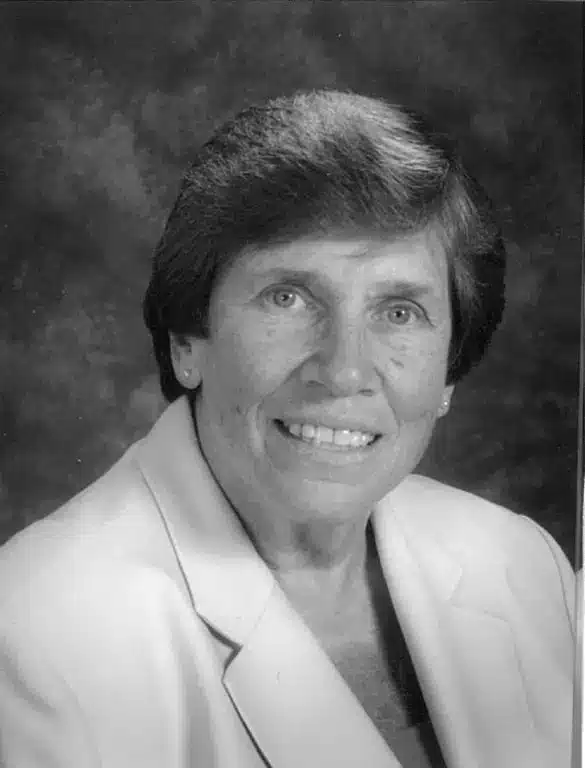 In 1987 Sister Kathryn Schlueter interviewed for the position of principal at Our Lady of the Hamptons Regional School. She was full of enthusiasm and loved administration. Unfortunately, the expectations were dim. She learned that the school was struggling and would probably close in two more years. Anything she could do meanwhile would be appreciated. It was a challenge she couldn't ignore. She poured her energy, talents and vision for what could be done into the school. That was 36 years ago.
Today Our Lady of the Hamptons is a fully accredited elementary school for young people in grades Kindergarten through the Eighth Grade and, as such, is a part of the New York State Education Department and the Diocese of Rockville Centre. Its strong academic program is recognized as a Blue Ribbon School of Excellence by the United States Department of Education and accredited by the Middle States Association of Schools and Colleges.

Resulting from Sister Kathy's personal talents, a school which formerly had no music or fine arts program has a band, a 36 student orchestra, a Drama program, after school ballet classes and jazz and tap classes, an elite girl's chorus called the Hamptones, and a boy's chorus named the Hamptonix.
The school is now a beautiful facility and two new buildings have been built. Space for a third building is available and planning is in process. A fully licensed pre-school program for three and four year olds operates at St. Rosalie's Parish Center in Hampton Bays.
Sister Kathy attributes all this to vision, mission, and firm belief in what can be created. Her faculty and parent community support her belief in the values and mission of the school and are confident in her leadership. Sister Kathy has been a visible and vibrant member of the parish community for 36 years. She knows the people and they know her. It has been a relationship that enabled wonderful experiences for the children and growth for the school.
As Sister Kathy thinks of the future she is concerned that the vision not be lost. She has a faculty committed to the mission and a parent group who supports them. Her confident hope is that when she moves on, the right person will be found to carry it forward.
To read about and see this wonderful place go to their website at www.olh.org and facebook.com/olhamptons.