Sisters of St. Joseph, Brentwood Featured in Newsday LI Life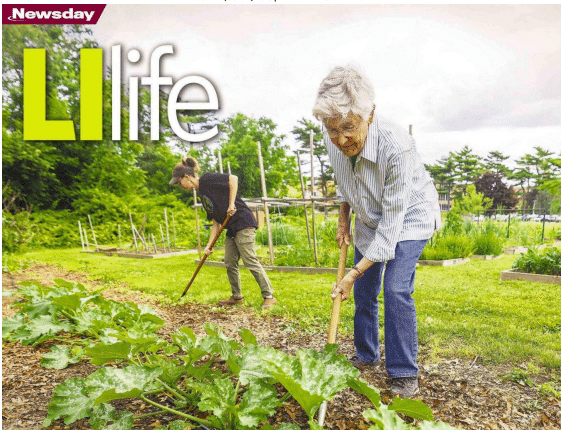 On a sunny June morning, birds dart in and out of meadows filled with wild bergamot, switch grass and mountain mint. Their song is joined by the buzz of bumblebees as butterflies flit among honeysuckle that release a sweet scent. Nearby, children and their parents pick plump strawberries, while shoppers select produce at the farmstand. Yards away, neighbors take free eggs gathered from dozens of resident chickens while four goats scamper on a wooden play structure.
What could describe an idyllic setting on the East End is instead taking place on a sprawling 212-acre campus tucked into the hamlet of Brentwood, one of the most densely populated and developed communities in Suffolk County. It's the site of the Sisters of St. Joseph, a community of about 100 members that for much of its 127-year history lived in a secluded monastic-like enclosure where the ministries that took place were mostly unknown to the neighborhood. The current president, Sister Tesa Fitzgerald, said in recent years there's been a concerted effort to change that.
Today, there's a hum of activity on the campus, with 2,000 people working, visiting and living on the grounds. And everywhere there are natural pathways to invite visitors to walk the grounds, which are open daily to the community.