Support Spirit Alive Institute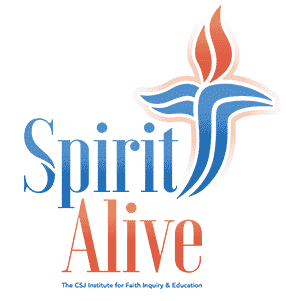 Spirit Alive, an educational ministry of the Sisters of Saint Joseph, provides a much-needed space for faith inquiry and theological education. We are able to offer quality programming because of the financial support and encouragement of people like you who partner with us. With your support, Spirit Alive will continue to provide opportunities for intellectual as well as spiritual nourishment. Our hope is that renewed by God's Spirit, alive in all of us, we strive more intensely to bring about God's reign of unity, peace, and justice. We are grateful for donations large and small and, especially for your prayers and participation. Thank you for helping us keep the Spirit Alive!
Thank you for considering Spirit Alive for your generous donation. 
Donations can also be mailed to: 
Spirit Alive 
1725 Brentwood Road
Brentwood, NY 11717
If you have any questions about your online donation or donating to a ministry please email spiritalive@csjbrentwood.org