The Long Island Immigration Clinic Celebrates it's One Year Anniversary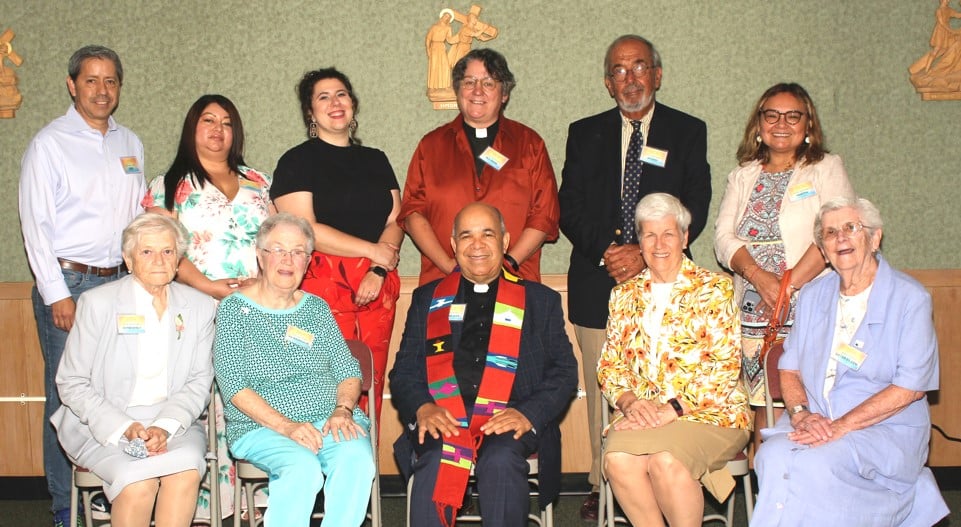 Long Island Immigration Clinic Celebrates One Year Anniversary!
It is hard to believe that a year has gone by since the Long Island Immigration Clinic had its first clinic
night on March 2, 2022! Much has happened during that time – all to the good for our immigrant
friends!
We share the following "stats" with you:
447 Inquiries and Referrals were received from Immigrant Friends in need of assistance. LIIC
assured that every referral was directed to the right service provider if we could not directly
assist them.
75 Volunteers have been Trained to assist in the Clinic. LIIC provides monthly 'community
nights' virtually and in person; a volunteer e-newsletter with advocacy actions and other
updates goes out bi-weekly.
100+ Consultations were conducted with our Immigrant Friends.
48 Clinic Nights – each friend works with a team of volunteers to assist them in completing their
asylum application and affidavit; these clinic nights are overseen by a volunteer immigration
attorney.
63 Individual Asylum Cases were completed and filed in immigration court.
LIIC linked with a NYC Accompaniment group to accompany the friends to their court hearings
(all courts are in NYC) – this is invaluable for the friends so they are not alone, and allows LIIC to
communicate with the accompanier in real time, to address questions that might arise.
1 Pro Se Asylum Case Won for Two Immigrant Friends from Honduras. Ingrid successfully
represented herself and her daughter Magali and was awarded asylum in late February.
2 Families were awarded the Convention Against Torture, allowing them to remain in the U.S,
and the parents can now apply for employment authorization (to work legally) and obtain social
security cards for themselves and their children.
3 'Special Immigrant Juvenile Status' (SIJS) cases were represented in Family Court pro bono by
two of LIIC's Volunteer Attorneys, allowing these young men and woman a path to citizenship.
1 New Staff Member was Hired. LIIC is now a team of 4 – Dena Spanos, Program Coordinator;
Diane Linares, Asst. Program Coordinator; Eileen McCann, CSJ, Attorney; and Janet Kinney, CSJ,
Director.
2 Social Work Interns from Stony Brook University School of Social Welfare have joined us for
the current academic year, assisting with our work on a variety of projects.
Immigrant Friends' Support Group – A support group was initiated this past January, hat meets
bi-weekly, and is led by Dena and one of the social work interns. The friends are finding this
additional support invaluable. We provide childcare while the parents are in the group.
LIIC initiated a daytime clinic on Tuesday afternoons beginning in January, to assist those
friends who can't make the night clinic.
0 Deportations for our Immigrant Friends! To date, none of the immigrant friends that we have
assisted have been deported to their home country.
The Long Island Immigration Clinic is so grateful to the Congregation for their ongoing support which has facilitated all of the above. Now on to Year 2 – more plans in progress!
For more information about LIIC email info@liimmigrationclinic.org