TMLA's Women in Engineering Week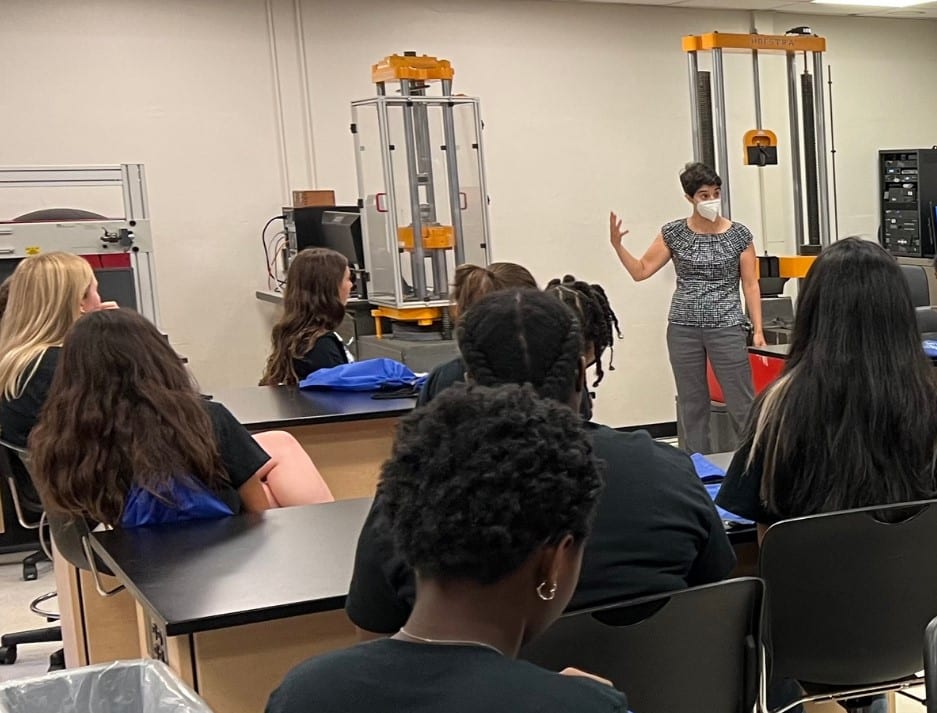 Last week, after a pandemic hiatus, we were able to host TMLA's Women in Engineering Week – our unique , fun and interactive week-long program, which started in 2017. Designed to encourage young women to explore all aspects of engineering, this program opens the doors to limitless possibilities for their future.
The curriculum was conceived by Jo-Ann Panzardi '84, currently the Chair of Engineering at Cabrillo College and taught by engineering professor Rhoxanne Morris, engineering TA's Emma Compton and Fernanda Garcia, all of whom travel from California, as well as Kathy Rutherford '79, TMLA Engineering mentor. During the week, students were afforded access to the cutting edge equipment and technology available in our Latham Engineering Laboratory. The last day of activities included a field trip to explore collegiate level engineering and an opportunity for the students to proudly present to their parents and visitors, the details of the projects they had completed together throughout the week.
We would like to thank Sr. Joan Killen, and Sr. Grace Avila for their supreme organization of this experience and Mrs. Ann O'Hagan-Cordes, TMLA's principal, for her unwavering support of this year's Women in Engineering Week.
In the words of the Society of Women Engineers, "We wish people would stop being impressed by the fact that there are women engineers. We want it to be normal to see beautiful, social, intelligent women out there that are engineers." We couldn't agree more!
Registration for TMLA;s Women in Engineering Camp will open again in Spring 2023